Ms. Charu Sheela (Partner)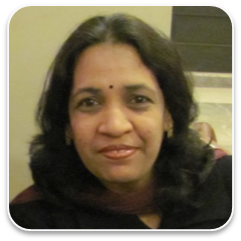 She has 20 years of experience in Market Research and Development Sector with varied portfolio. She has been with Social and Rural Research Institute (SRI), IMRB International as Group Business Director from January 2007 till date playing a key role in expanding the Social Research unit of IMRB by three folds in last four years. Prior to that she had overall responsibility for effective Project Operations of Quantitative and Social Research Projects in IMRB International. Before joining IMRB, she had a 10 year stint in Hindustan Unilever Ltd. where she played key role in Consumer Connection Program, Activation Projects and Sales Support functions, Database Management and implementing market research projects in field. Her love for research and numbers started early. She has a Masters degree in Operations Research after completing Bachelors degree in Mathematical Statistics from Delhi University.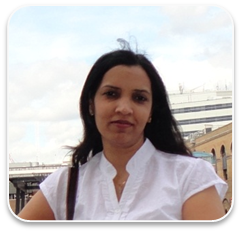 Ms. Vrij Bala (Partner)
She is a Management Professional (PMP) with 16 years of global experience in Research, IT and Training/Education industry. She has managed development and maintenance public website of industry leaders in education, telecom and fast-food retail chain. Her specialty has been web applications including ecommerce framework for more than 10 years with last five years' focus on industry standard content management tools. She has conducted corporate training as well as designed curriculum, develop learning material and develop and administer assessments. She has a Bachelor's degree in Instrumentation from Delhi University followed by MBA from IMS, Indore.